Thanksgiving in Canada isn't quite the spectacle that it is in the United States. There isn't a giant parade or nationally-viewed football game (though hockey season just started, so there's that); and yes, Canadians usually wait for Thanksgiving in the U.S. to brave the black Friday mayhem. It's also in early October. But the concept of bringing loved ones together around the table - passing bowls of stuffing, mashed potatoes and various pies while mom or dad ceremoniously carves the bird - is equally important to Canada's cultural fabric.
We said this already when we gave U.S. Thanksgiving the ol' geography treatment last year: the Thanksgiving meal isn't just about who you're with but also where. Canada is wonderfully diverse, both culturally and geographically. Ingredients, agriculture and local preparation methods vary a great deal, inspiring a wide range of regional staples and recipes.
With that in mind, we've studied a bit of Canadian geography to come up with some Provincial recommendations to help inspire your Thanksgiving menu!
Alberta: Honey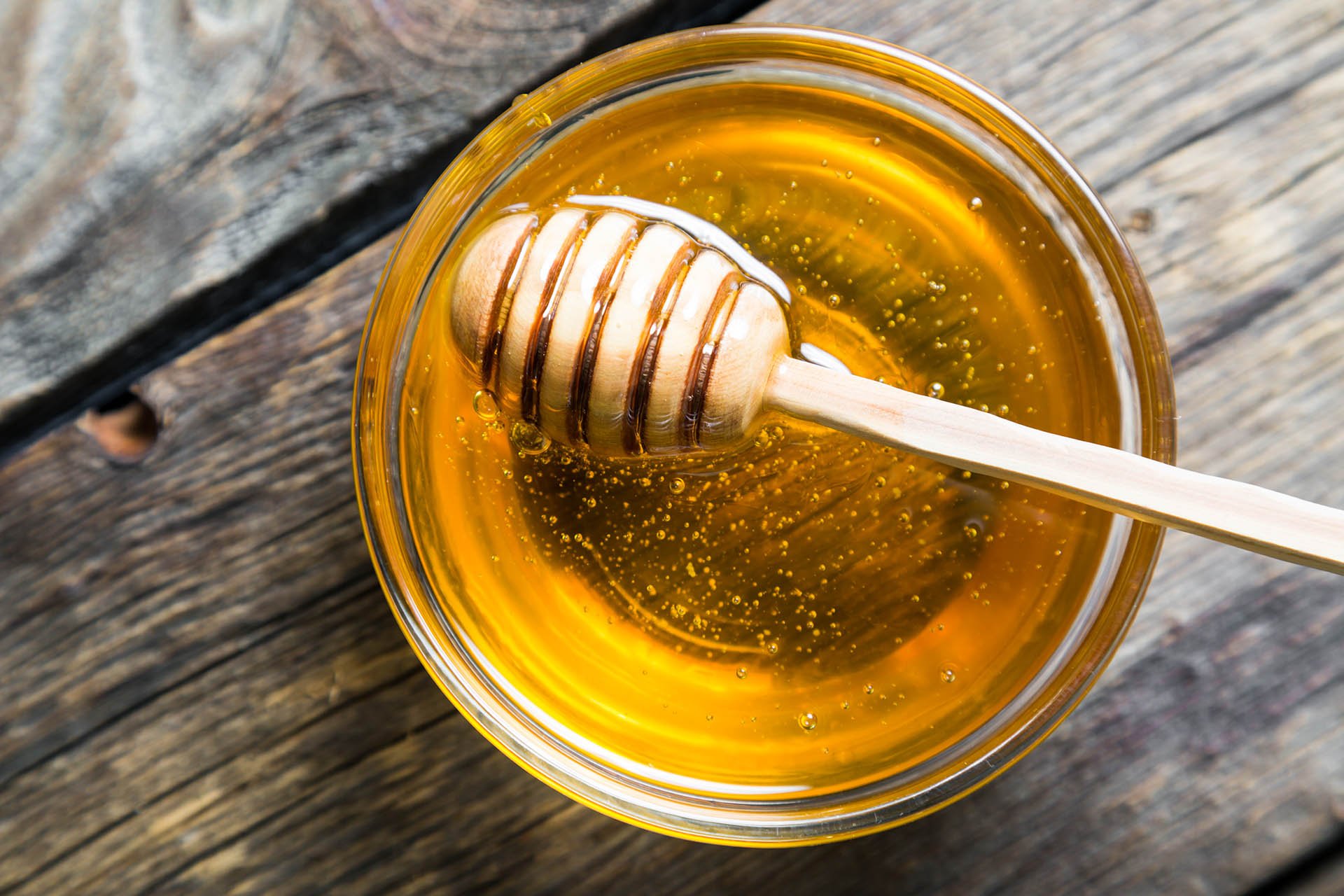 Alberta is often synonymous with beef, but did you know that this Prairie Province also produces nearly half of the country's honey? We're big fans of its versatility in the kitchen; it's also a much healthier alternative to refined sugar. The Chinook Honey Company in Okotoks, Alberta, has a veritable database of delicious-looking recipes inspired by their star staple, from gin-infused cocktails to yummy honey dips to glazed side dishes. And for desert? You had us at honey squares.
British Columbia: Hazelnuts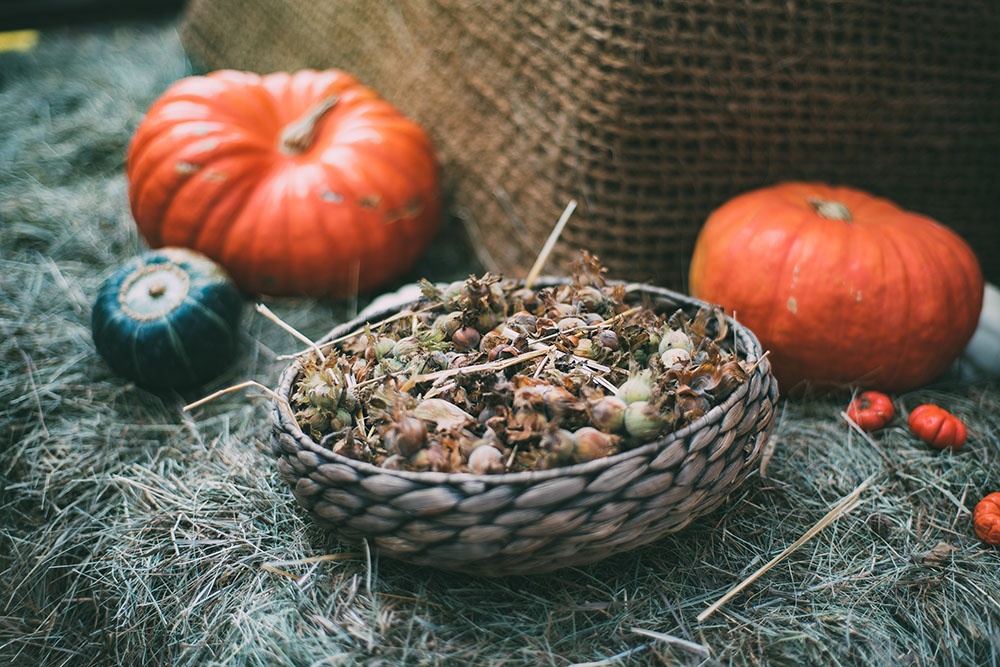 Here's the thing: as recently as eight years ago, B.C. was a mecca for Canadian hazelnuts. Then the dreaded Eastern Filbert Blight fungus made its way north from Oregon, devastating hazelnut farms across the Province. The government has since implemented a Hazelnut Renewal Program to help revive this once-thriving industry, which is great news for hazelnut growers and consumers alike. This nut slips seamlessly into both sweet and savory Thanksgiving dishes, from fresh pumpkin soup with toasted hazelnuts to hazelnut torte with Okanagan sour cherry preserve.
Manitoba: Sunflower Seeds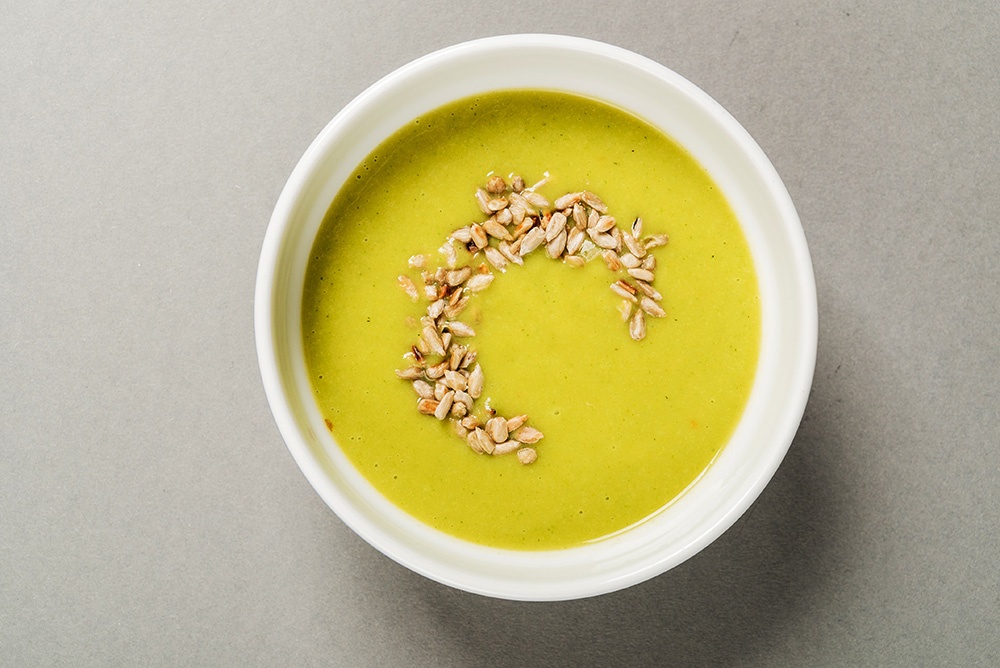 Welcome to Altona, the Sunflower Seed Capital of Canada! Just southwest of Winnipeg, Altona's annual Sunflower Festival pays tribute to the Province's rich tradition of sunflower seed cultivation. While it's tempting to think of these seeds as a simple snack, you can do so much with them in the kitchen. It's a low-cholesterol oil alternative, for starters; they're also great just lightly roasted, salted and thrown on virtually any salad. Sunflower seeds are a texture-lovers' best friend. Feeling resourceful? Mix them up with leftover pumpkin seeds for delicious muffins, breakfast bars, or even crackers.

New Brunswick: Ployes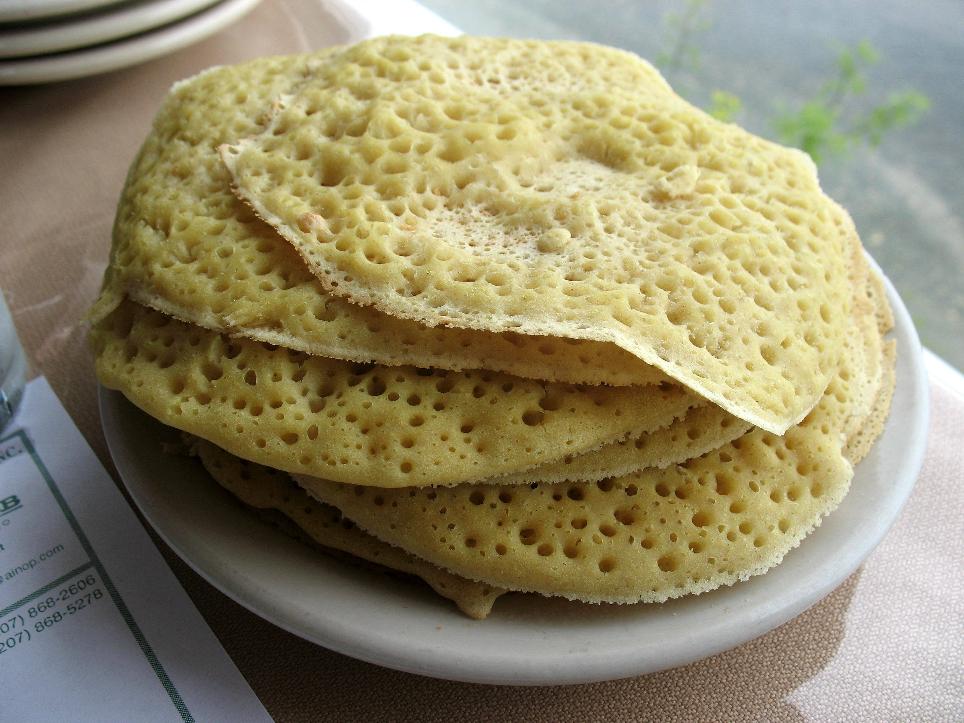 In a nutshell, ployes are pancakes as interpreted by the good Brayon people of Northwestern New Brunswick, along the Madawaska River. This isn't Thanksgiving food by definition - it's a staple that's eaten year-round. But we're recommending them because they'd go great with leftovers, and no Thanksgiving is complete without leftovers. Some of us like a mean sandwich with cornbread, turkey, cranberries and gravy; others will come straight out of left field with something like turkey creton, which would go beautifully with some soft, spongy ployes.

What's creton, you ask? Look at you learning all kinds of fun new things today! Creton is another Acadian staple, a sort of textured pâté that usually blends ground pork, bread crumbs and all kinds of seasonal spices. In New Brunswick, it's often slathered on ployes. If you have a giant bird to glean and leftover stuffing, grab yourself a bowl, a spice rack, and go crazy.
Newfoundland: Partridgeberries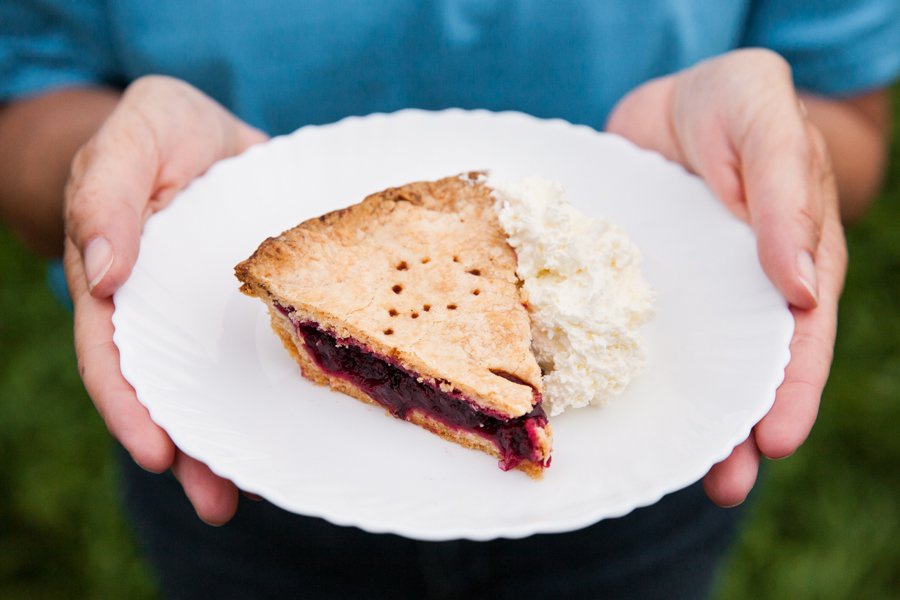 The partridgeberry (aka the lingonberry) is native to Newfoundland and a close relative of the cranberry, so of course it makes the list. This berry is such an integral part of the province's flora that there's an annual Partridgeberry Harvest Festival on Fogo Island, a destination which should make everyone's bucket list, it's so stunning. Like the cranberry, these tart little numbers are not only really good for you - high in vitamin C, antioxidants - but also in-season by late September, which makes them the perfect cranberry substitute if you're looking to switch up your sauce options. You could also reinvigorate your dessert table with a Newfoundland classic, Partridgeberry pie.

Nova Scotia: Digby Scallops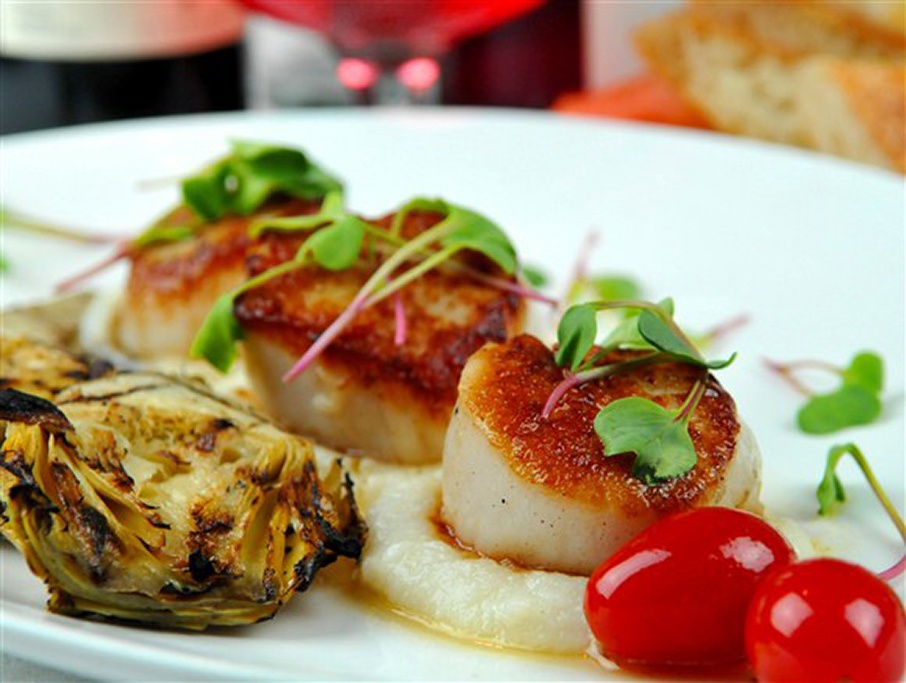 If you're a seafood-lover, chances are you've had scallops from Digby before. Founded in 1783, this unassuming little coastal town on the Bay of Fundy built its name on the back of a strong and long tradition of scallop fishing, so much so that they have an annual festival for it, Digby Scallop Days. Scallops might not replace the main course, but beautiful pan-seared scallops varieties, like these scallops with grilled corn salsa, make wonderful appetizers. Throw a little lemon on there and your guests will worship you for life.

Ontario: Wild Blueberries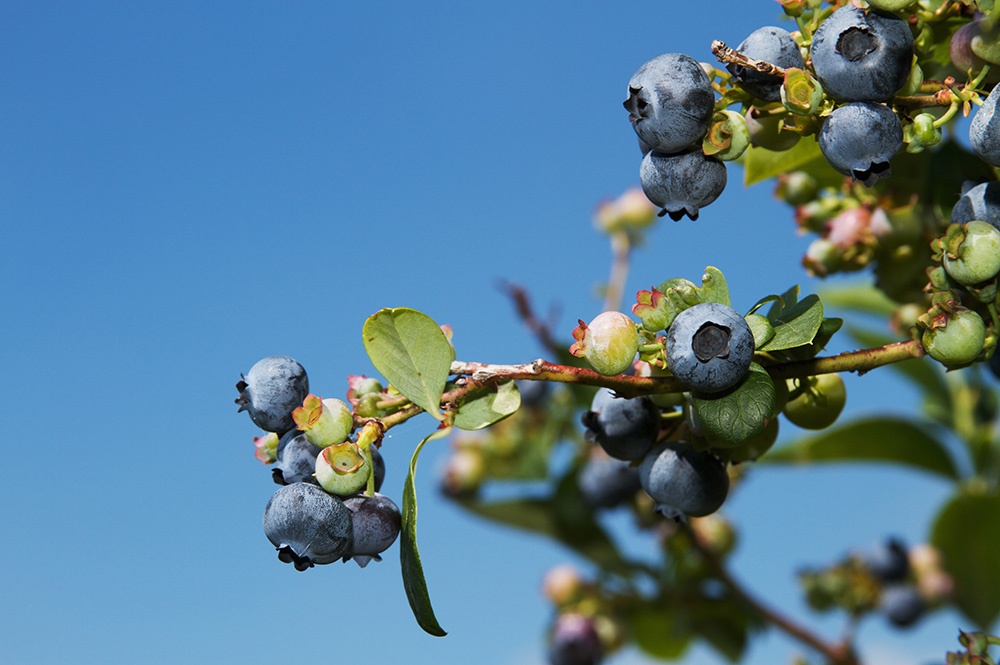 Ontario is among the most diverse provinces in Canada, so you could draw inspiration from virtually any cultural cuisine in the world. But we're going to venture north to Halfway Lake, home of the Ojibwa and the indigenous wild blueberry. From smoothies to glazes to super-food worship, the common blueberry is beloved all over the world, but these wild little wonders are arguably better: they have all the health benefits, but their smaller size is packed with sweet flavour. It would be tempting to propose another pie, but the partridgeberry already has us covered on that front. How about a blueberry-basil dressing for your salad, instead?

Prince Edward Island: Potatoes (yes, we went there)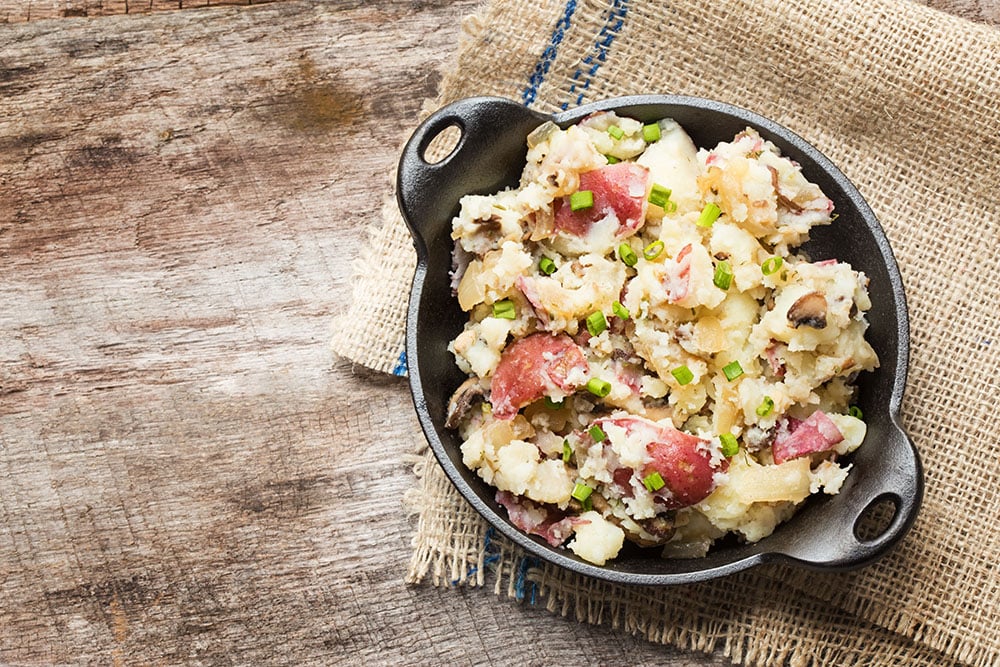 Look, we know this is super cliché. Recommending potatoes from PEI is like recommending poutine from Quebec, or beef from Alberta. But Thanksgiving almost always includes a potato dish of some sort, so why fix something that isn't broken? And have you had a PEI potato?? You simply must. They've been growing taters for almost 300 years, and they're so darn tasty and abundant because of the province's naturally iron-rich red, sandy soil. Much like the ployes of New Brunswick, potatoes are like a blank canvas on which you can paint so many wonderful cooking methods and flavours. We love a good mash, and because we're talking PEI here, why not throw some lobster in there?

Quebec: Pied-de-Vent cheese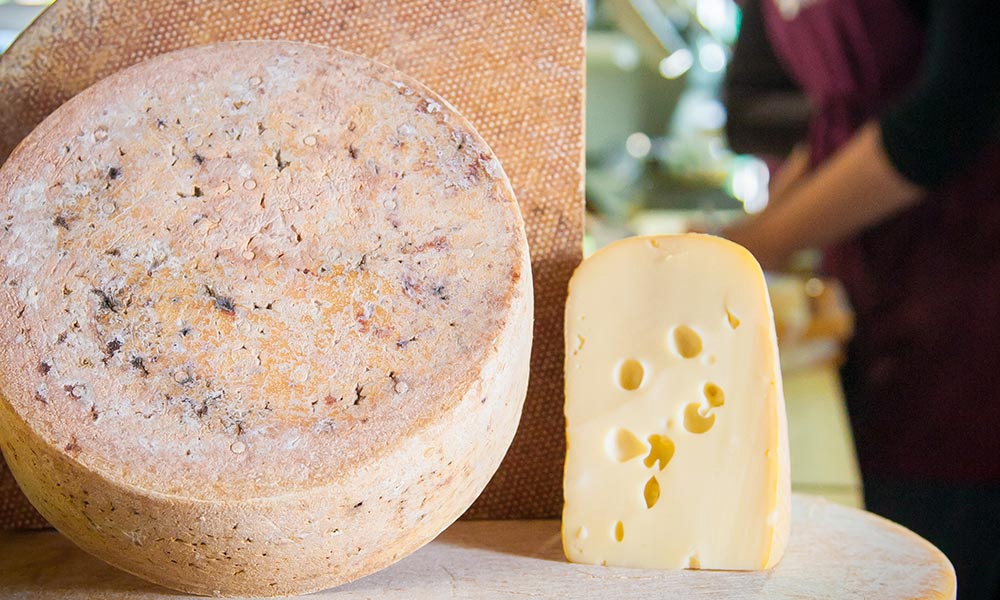 Quebec has a proud and thriving dairy industry, and produces some of the best cheese on the planet, let alone in Canada. We're having a really hard time picking one to add to your cheese board at the end of the evening – even the iconic cheese curd or fromage en crottes would be a real crowd-pleaser, though it's arguably more at home buried in a mountain of fries and gravy. There's also the renowned Oka cheese, a 130-year-old institution that was once run by Trappist monks. But you know what? You deserve to spoil yourself. Look for Pied-de-Vent from the majestic Magdalen Islands. This semi-soft, surface-ripened cheese has a distinctly nutty flavour that would pair nicely with those Manitoba sunflower seed crackers.

Saskatchewan: Wild Rice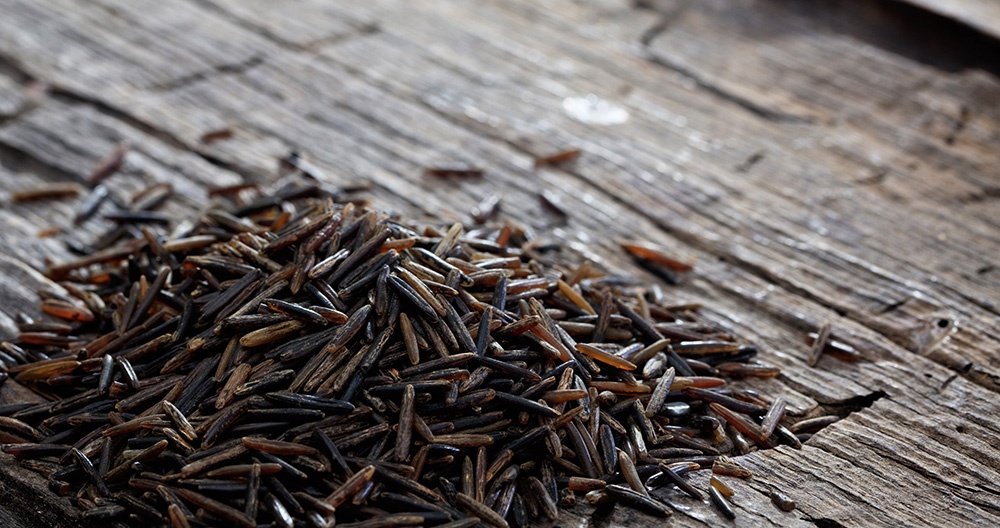 The shallow lakes and slow-moving rivers of northern Saskatchewan are the ideal habitat for wild rice cultivation. It doesn't quite offer the same 'blank canvas' as its generic counterparts, making it a tricky substitute if you're looking to infuse it with other flavours, but its distinct texture and nutty flavour deserve to stand alone. Plus, it's very nutritious: naturally gluten free, low in fat and contains 50% more protein than plain white rice. Keeping in the spirit of health – and because we haven't really offered many vegan options so far – check out this vegan, gluten-free wild rice and mushroom stuffing recipe. They suggest adding cranberries and pecans to the mix, but you could always give those B.C. hazelnuts and Newfoundland partridgeberries a shot!

The Territories: Duck and Trout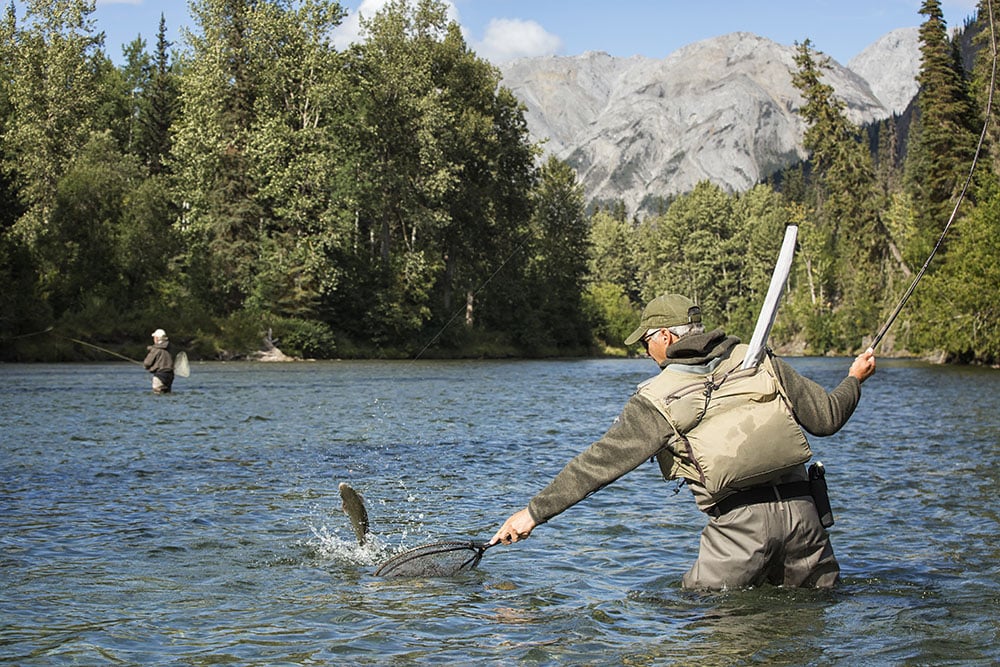 Between the Yukon, the Northwest Territories and Nunavut, agriculture is a tricky business. Growing seasons are short – sometimes impossibly short. There is, however, a long and thriving hunting culture built on necessity and resourcefulness. Canadian Thanksgiving takes place in early October largely because it lines up with the timing of most harvests, and this includes the movement patterns of both migratory birds like duck and geese and the locally abundant big lake trout. If you're looking for turkey alternatives, Northern Canada might have the answer for you. This account from Yukon News paints a great picture of what Thanksgiving could be like in the wild. Sounds fun – and inspiring.