Get your classroom excited for your next student tour to España with these free educational travel resources!
Organizing a student trip to Spain, studying up on Spanish history, or just dreaming of your own personal travels? Our educational resources platform houses a ton of online content from and about our top student travel destinations and attractions from across the globe to inspire your classroom content - and Spain is no exception!
Our team picked out 5 of our favorite resources to get you and your students excited for your next trip to Spain. We hope you enjoy them too!
1) FIESTAS AND TRADITIONS OF SPAIN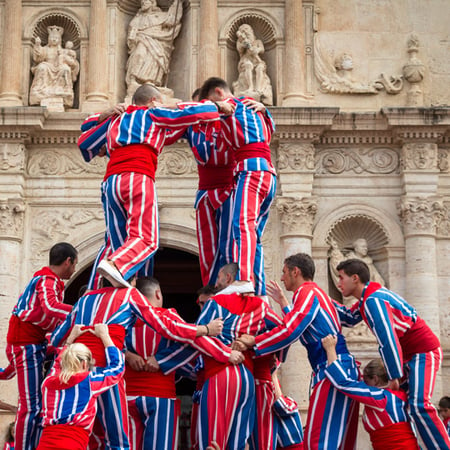 Spain's official tourism website, Spain.info, has tons of information to help you plan the perfect itinerary and get you ready for your trip overseas. From suggestions on how to enjoy the Balearic Islands, where to travel amongst Spain's most imposing castles, and where to get the best views for those once-in-a-lifetime Instagram pics, you'll find it all here!
One section that especially caught our eye was on Spain's fiestas and traditions that have been recognized as Intangible Cultural Heritage by UNESCO. Not only does this article explain the country's best-known traditions and customs through their origin and importance in tradition and history, it also details the smaller-scaled, local festivities that make Spain so special and unique. Make sure to click on the article links to go deeper into detail!
Other resource perks:
Spain.info is available in 11 languages.

The images and videos are very pleasing to the eye. If you haven't begun dreaming about Spain by now, you sure will after this!
2) GAUDI'S LIFE AND WORK
The Gaudi Portal may already ring a bell seeing as we featured it in our Star Resource Quizzes a little while back. But with Antoni Gaudi being almost synonymous with Spain - and even more with Barcelona - we had to share it again!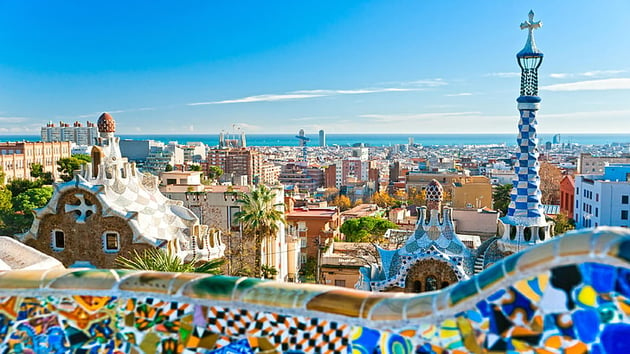 Gaudi remains, to this day, a pioneer in Art Nouveau and Modernism and his curvy, colorful and unique architectural ways are some of the many reasons why travellers flock to Spain. With most of our Spain tours focusing on history and the arts, this resource makes for the perfect tool to get some pre-departure knowledge in a one-stop-Gaudi-shop!
Navigate through the Portal to get a read of Gaudi's mesmerizing biography and click through the ''Works'' section to get a breakdown of each and every one of the brilliant architect's individual works (year of construction, architectural and historical details, and photos), from La Pedrera, to Park Guell and more!
Other resource perks:
Portal Gaudi is available in 6 languages. Test out your Spanish chops along the way!

The "News" section is regularly updated to keep you informed on Gaudi-related exhibitions and events. Keep an eye out and see if you could add one of these events to your next itinerary.

We prepared a trilingual quiz based on information found on Portal Gaudi (that's right, in French, English and Spanish!). If you haven't already, download our quiz templates here.

Access Portal Gaudi Here
+ Want to dive deeper into Barcelona? Head here to get a taste of Gaudi's most famous artwork with a virtual tour of the Basilica de la Sagrada Familia, Spain's most famous church!


3) RETHINKING PABLO PICASSO'S GUERNICA
Commissioned by the Spanish Republic to create a large mural for the Spanish pavilion at the 1937 Paris World's Fair, Pablo Picasso's Guernica has since become one of the painter's best-known works.
Created in response to the bombing of Guernica, a Basque Country town in Spain, the 11.5 x 25.6 feet oil painting depicts the tragedies of war and the suffering inflicted upon innocent civilians during the Spanish Civil War. Today, the painting is seen as a symbol of anti-war and peace and has become widely acclaimed, touring exhibitions from around the world and being replicated by a number of inspired artists since its first unveiling in 1937.
For the past 30 years, Guernica has been housed at the Reina Sofia Museum in Madrid, which attracts over 4 million visitors every year. Not only can you go visit this incredible piece while you're in Spain, you can also study up on the artwork prior to your visit with Rethinking Guernica, an interactive website created by the museum where you can review the extensive documentation generated by the painting, listen to testimonies from people who were involved in the painting's history, and analyze the artwork in its every detail thanks to its incredible digital viewer.
Other resource perks:
Rethinking Guernica is extremely interactive and easy to use. This resource really succeeds at creating an experience for the user.


We can see every single detail of the painting with the help of gigapixel, infrared, ultraviolet and X-ray views!

Website is available in both Spanish and English.
Access Rethinking Guernica Here

4) VIRTUAL TOUR OF THE DALI THEATER-MUSEUM
Known for his technical virtuosity and ability to create thought-provoking content, Salvador Dali's aura and artwork has been attracting visitors to Spain (and to wherever there is a Dali exhibition, really) for years. There are in fact two museums that are entirely dedicated to Salvador Dali's life and work, the Dali in St. Petersburg Florida, and the Dali Theatre-Museum in Figueres. The latter was created and conceived in 1974 by the artist himself in his hometown theatre.
Lucky for us, the Dali Theatre-Museum recently made its entire museum available on a state-of-the-art virtual platform. We are not kidding, as soon as you log into the virtual visit, you will understand what the hype is all about. We invite you to navigate the museum by floor as if you were really walking in the rooms. Don't miss the information poles that pop up as you visit for even more details on the eccentric artist's history and works.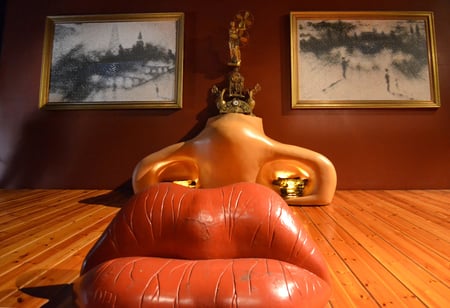 Other resource perks:
High quality images! It is great to have to opportunity to zoom in and see Dali's works in high resolution.

Almost every artwork has its own information bubble and with the museum being so big, you can learn a lot from this virtual visit.

We also recently made a trilingual quiz on Dali! If you haven't already, download our quiz templates here.
Access Virtual Dali-Theater Museum Here



5) HOW MUCH DO YOU KNOW ABOUT SPAIN?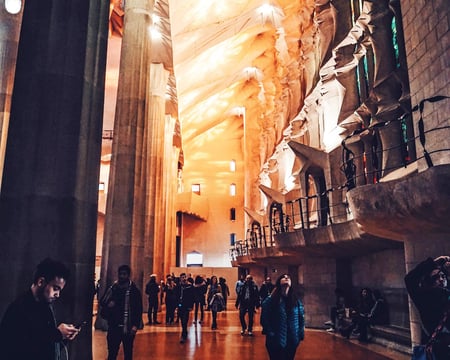 We're heading back to Spain's official tourism website for our last resource highlight, an educational quiz that will test your general knowledge on Spain! Challenge your students on Spain's lively culture, breathtaking landscapes, delicious gastronomy, rich history, unique art, and more!
Other resource perks:
The quiz is diverse and quite interactive! In fact, you can watch several videos while completing the quiz.

Other quizzes are also available and touch on subjects such as Spanish football, fashion in Spain, cities of Spain and more.

The whole website is available in 11 languages, and so are the quizzes. We dare you to challenge yourself!
And that's just the tip of the iceberg - Head to our bilingual resources platform to discover plenty more educational resources to inspire your classroom content and add a bit of spice to the (paella) mix!